Air Duct Cleaning Selma AL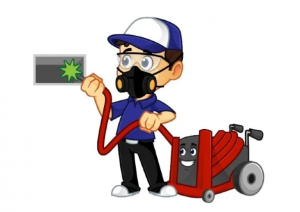 Dust hair, mold, and debris are some of the most common problems that can occur in your air ducts. These problems can cause the air ducts to clog up and cause issues with the heating and cooling system. Hiring a professional Selma air duct cleaning service is one of the best things you can do to make sure that your air ducts are always clean and running as efficiently as possible. Air duct cleaning by Clean Air Concepts is the perfect way to make sure your air ducts are cleaned and that your heating and cooling system runs as efficiently as possible.
To keep your home performing at its optimum levels, you need to keep it clean. Air duct cleaning not only helps keep your home clean but also means you'll save on your energy bills. Additionally, a clean air duct will reduce irritants and odors. By removing trapped irritants and odors, your home's air quality improves.
Air duct cleaning is essential as it keeps the air circulating through your home clean. The air ducts that circulate the air through your home can collect dirt and debris. When this occurs, the contaminants get distributed throughout your home whenever you run your heat or air conditioner. When these contaminants get into the air you breathe, they cause serious health risks for those with allergies and asthma.
Why Choose Clean Concepts for Your Air Duct Cleaning Needs in Selma
Our team of experts has been serving the Selma, AL area since  1992. We offer a comprehensive range of services to both commercial and residential customers. Contact us today to find out more about our services and how we can meet your needs.
Clean Concepts is your choice for professional air duct cleaning Selma AL. Our technicians are always courteous, competent, and thorough. Call us today!
If your ducts are dirty, they will circulate the air in your home poorly and cause you discomfort. Clean Concepts is a NADCA-certified member and has over 30 years of experience completing residential and commercial projects.
4 Reasons Why You Should Get Your Air Ducts Cleaned
Air duct cleaning Selma AL dramatically improves the air quality of your home.
Reduces the risk of health issues associated with allergies or asthma.
Increases the life cycle of your HVAC system.
Reduces odors within and keeps your home cleaner.
Dryer Vent Cleaning
Dryer vent cleaning has many benefits, including lower energy costs and the prevention of fires. The second leading cause of house fires starts with dirty dryer vents, so it is extremely important to maintain your dryer vents. Clean Concepts Montgomery AL has all the professionals, equipment, and knowledge you need to keep your dryer vents clean and safe.
See What Our Customers Have to Say